Bug #12275
Error in Members Directory
Category name:
BuddyPress (misc)
---
Description
Hi All,
I am seeing several errors in the members directory, screenshot attached.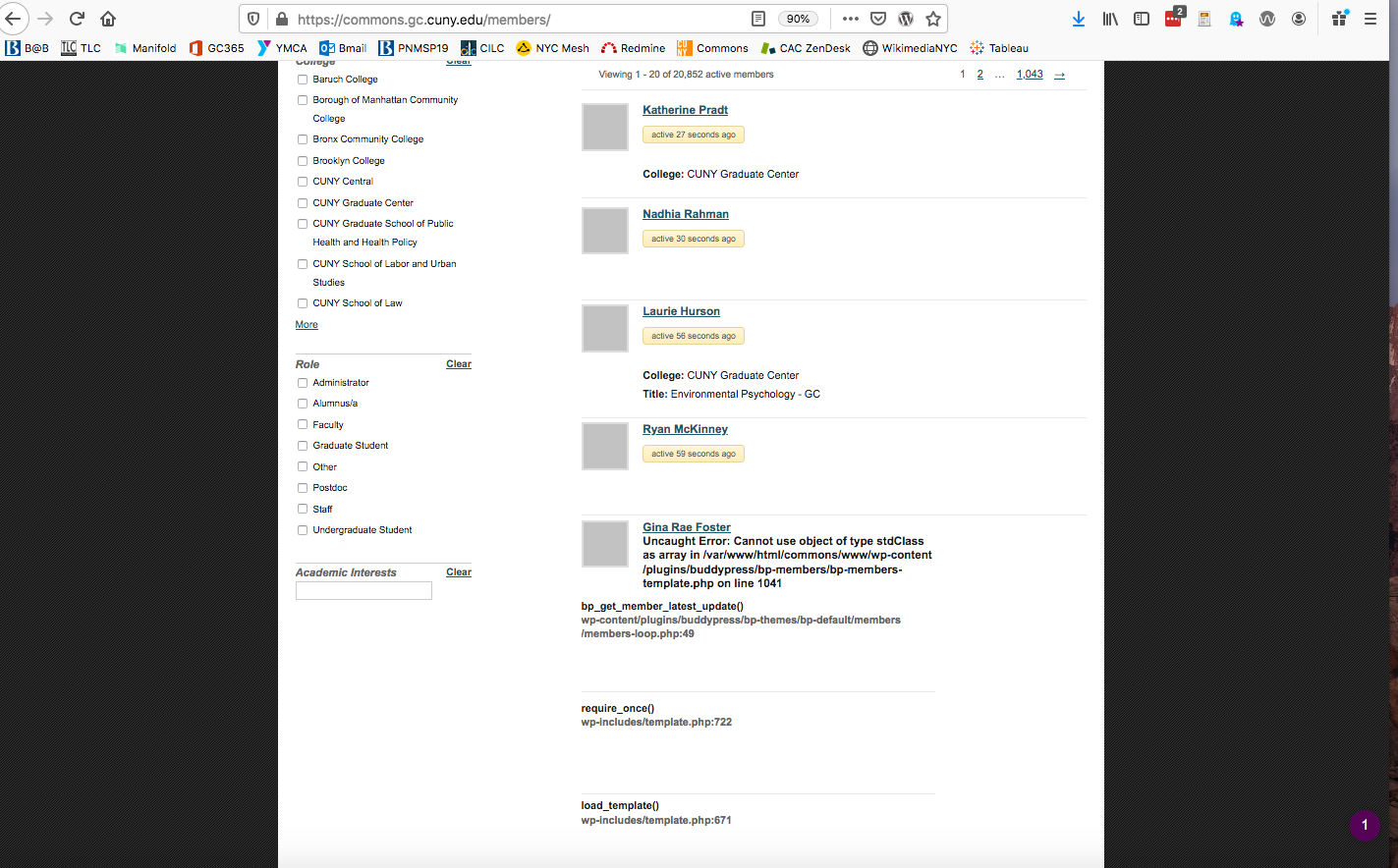 History
Category name set to BuddyPress (misc)
Status changed from New to Resolved
Assignee set to Boone Gorges
Target version set to Not tracked
Thanks for reporting this.
For some reason, the 'bp_latest_update' usermeta value for four Commons members was a stdClass rather than an array. I have a vague recollection of doing something with bp_latest_update in the last year, but I can't find a record of it anywhere. As such, I'm not sure what might have happened. Ray, do you have any idea?
I've run a script (attached) that converted the objects to arrays, and the problem appears to be fixed.
(adding Ray as a watcher)