Bug #5257
Social Paper: Comment indicator disappears after adding a comment to a paragraph with no count
Category name:
Social Paper
---
Description
See https://redmine.gc.cuny.edu/issues/5255#note-5
Luke's original report is as follows:
Seeing issue where when I submit a comment it is successfully stored (screenshot 1), then when I click elsewhere on the page, the comment and comments indicator are not visible (screenshot 2) until I reload the page (screenshot 3).

Using Chrome.
Screenshot 1:


Screenshot 2:

Screenshot 3: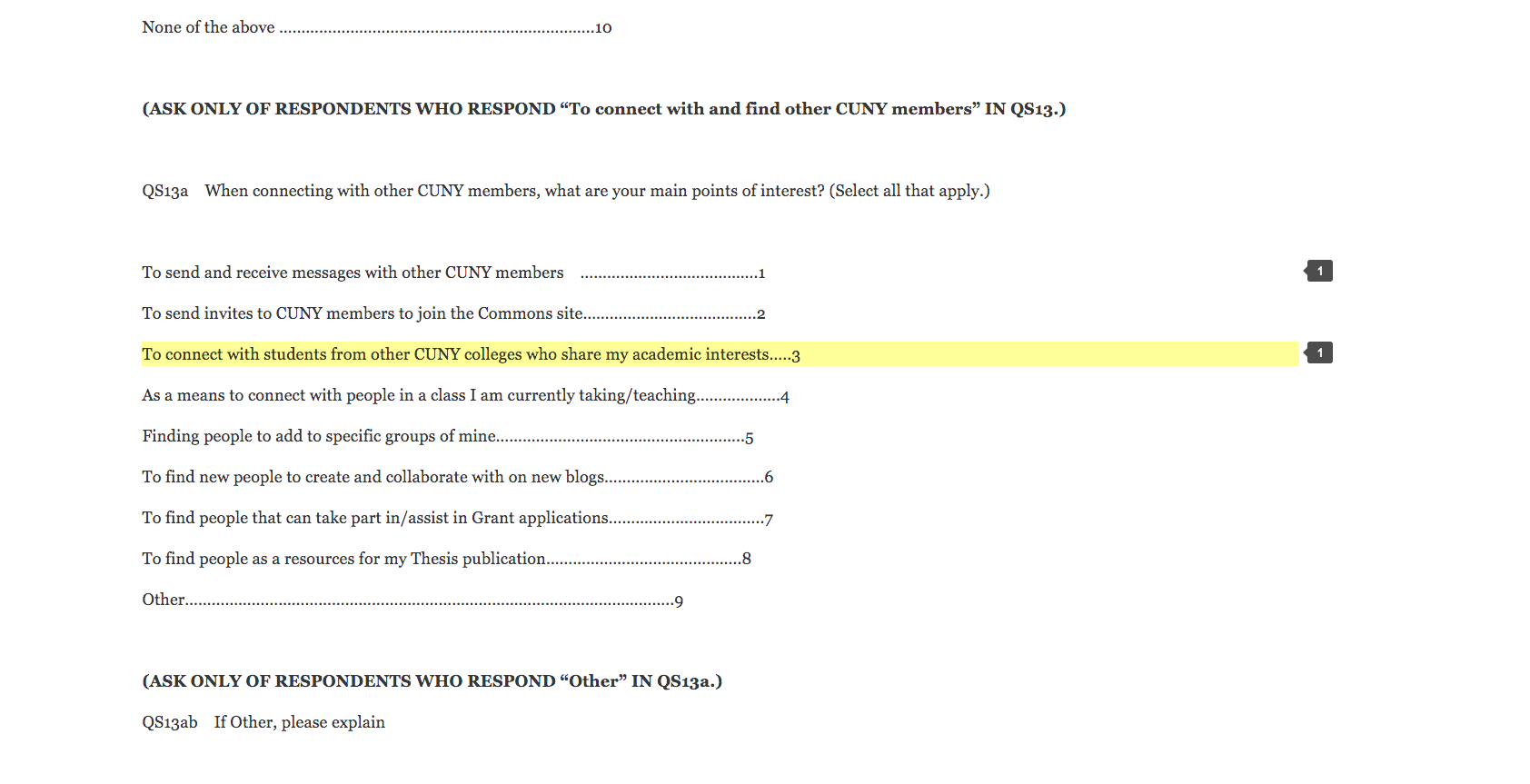 History
Status changed from New to Hold
I've submitted a fix for this to the Inline Comments repo.
Boone, in the meantime, should I merge the fix into the 1.9.x milestone for now?
Thanks, Ray!
Ok with me to merge into the 1.9 branch, though Iwant to be careful it's not lost on IC update. Is the author usually good about accepting PRs? Is it likely that your PRs will be accepted before his next release? If not, I will blacklist IC from my autoupdate routine.
Status changed from Hold to Resolved